Pro-Tec Powder Paint, Super Glow Powder Paint, Pro-Flake Glitter Coat, and PowderFlake Glitter
Imagine a paint with no odor, no drying time, no solvents, and no mixing. Now imagine a brilliant, super-durable high gloss finish in seconds! These qualities coupled with a spectrum of 53 colors to choose from have made Pro-Tec Powder Paint the obvious choice for thousands of tackle manufacturers and consumers worldwide. Use Pro-Flake Glitter Paint to give flash to your lures. It comes already mixed with clear overcoat at approximately 10:1 ratio. Use Pro-Tec's PowderFlake Glitter to make your own ratio. Check out the new Super Glow colors!
One pound of Pro-Tec powder paint will cover over 3000 3/8 oz. jigs.
It's as easy as 1... 2... 3... heat it, dip it, tap it.
Powder Painting Video Instructions
Step-by-step instructions using a Single Dip Fluid Bed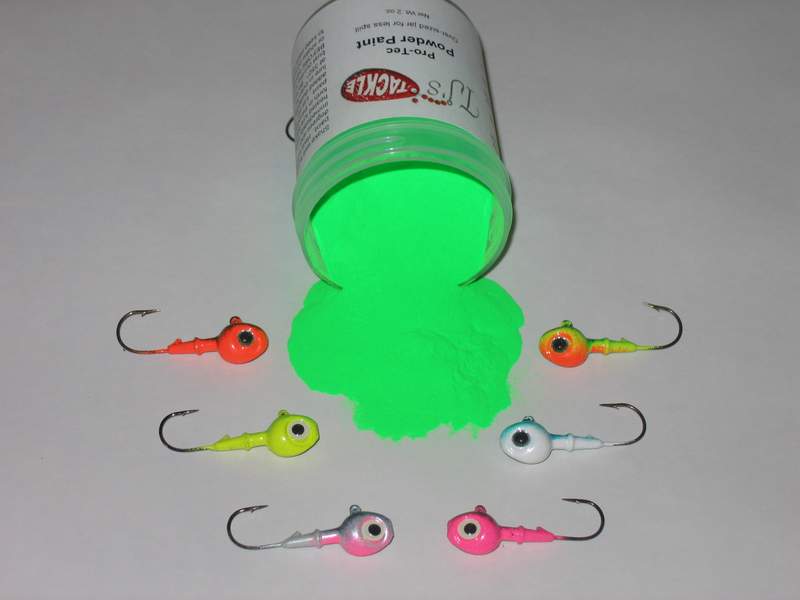 Standard, Fluorescent, Chrome, and Candy (transparent) Colors. 54 Colors to choose from.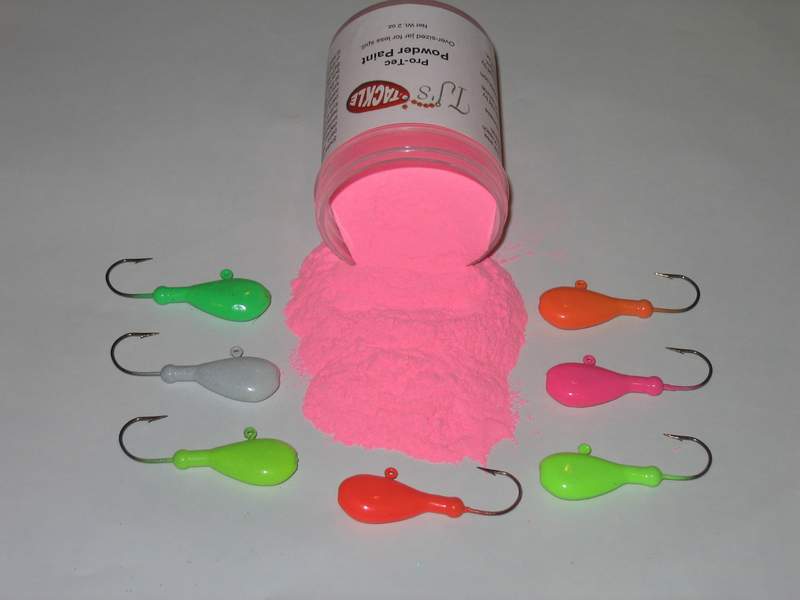 Glow Colors. 8 Colors to choose from.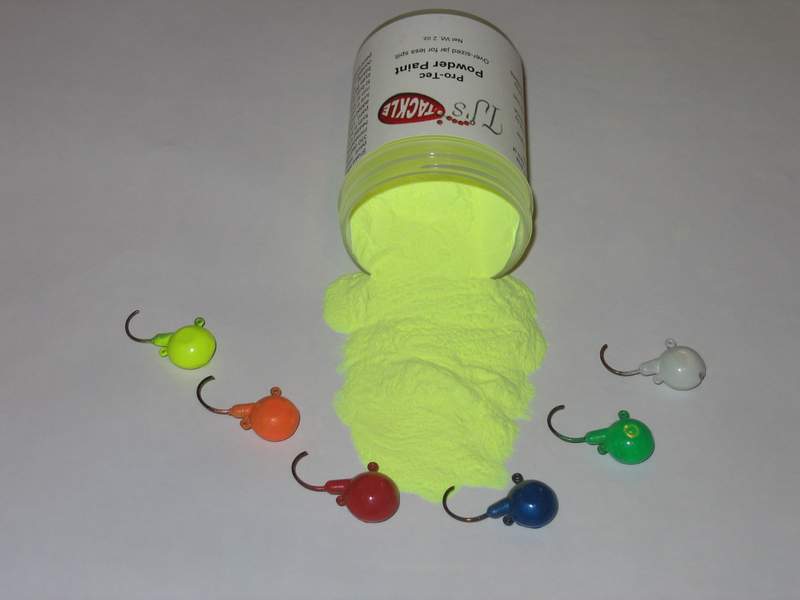 New longer lasting, brighter glow available in 6 new Super Glow colors.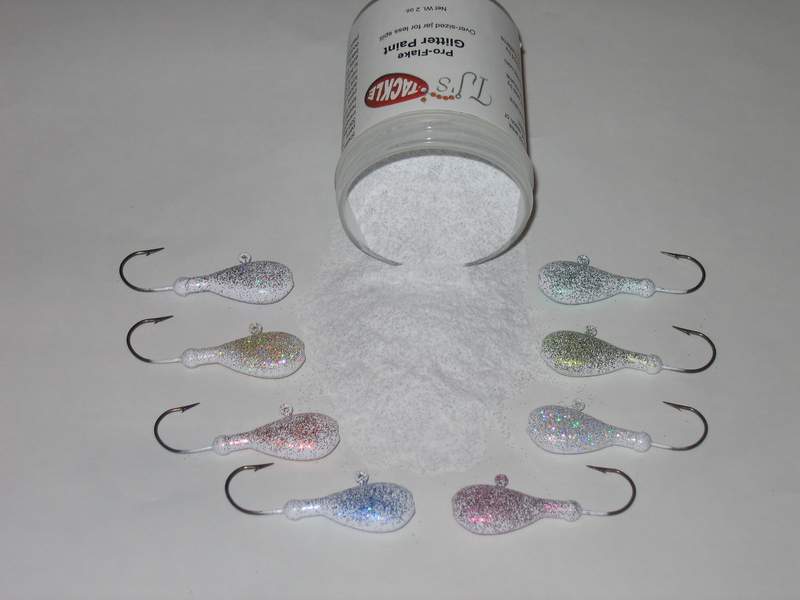 Pro-Flake comes pre-mixed with clear powder paint. No Mixing, no fuss. 13 colors to choose from.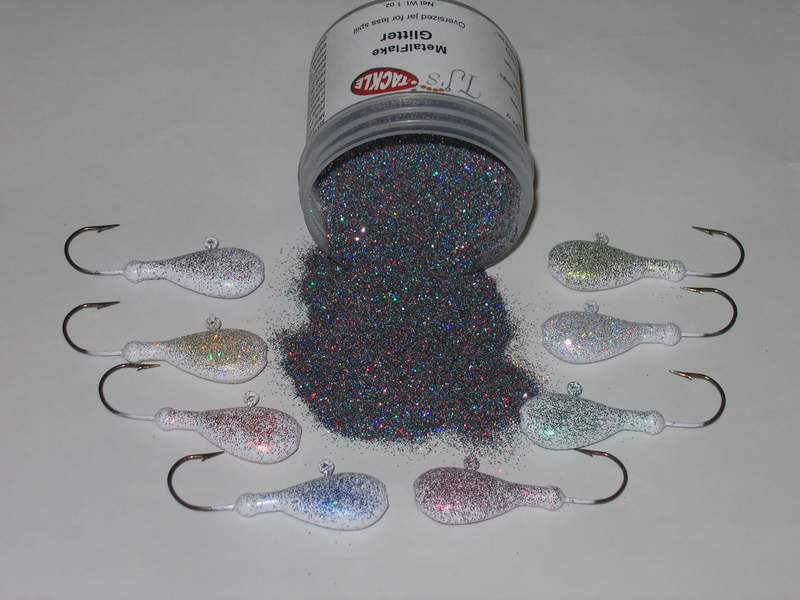 If Pro-Flake doesn't give you the glitter look you want, mix your own ratio with clear powder paint to get the results you are looking for.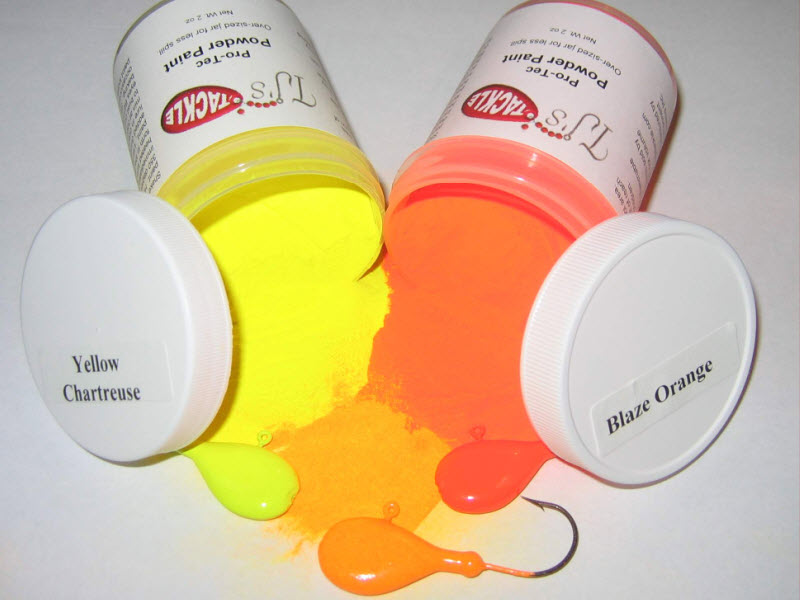 Custom mixed colors you can't find anywhere else.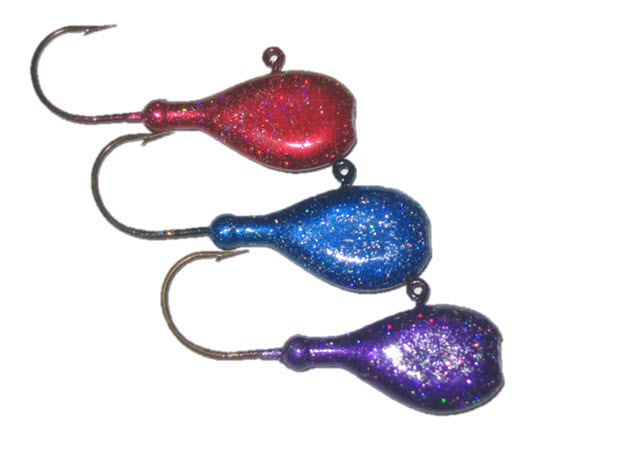 Candy Colors mixed with Holographic Glitter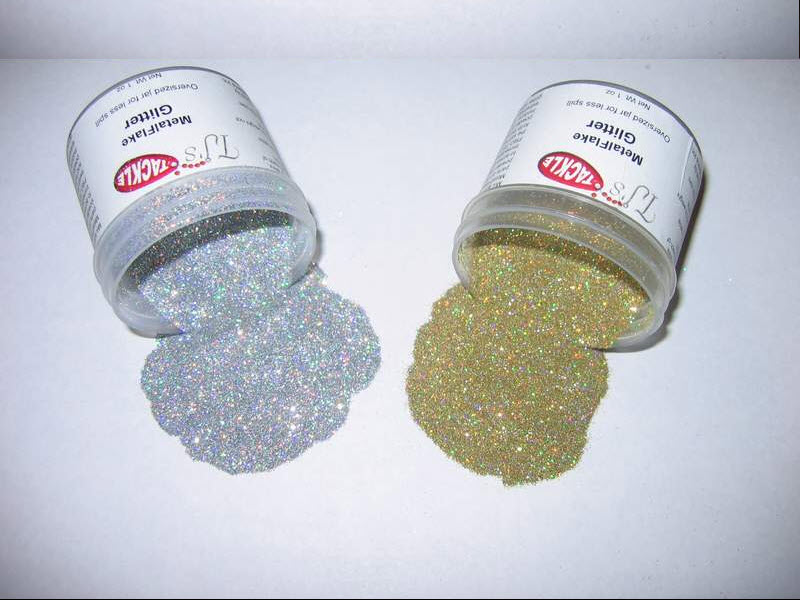 Holographic PowderFlake Glitter
Get that extra flash with Holographic Glitter
A clear overcoat that will reflect critical ultraviolet light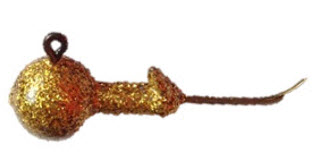 NEW! Disco Flash Powder Paints
6 colors to choose from